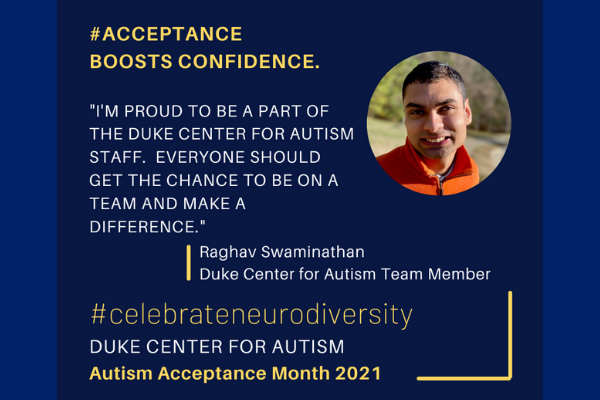 Duke Center for Autism Stays Closely Connected in a Year of Distancing
Although the pandemic locked us into a "year of social distancing," the Duke Center for Autism and Brain Development stayed closely connected to our community partners and to the autism community, coordinating our popular, public events and special programs, and initiating engaging professional development opportunities.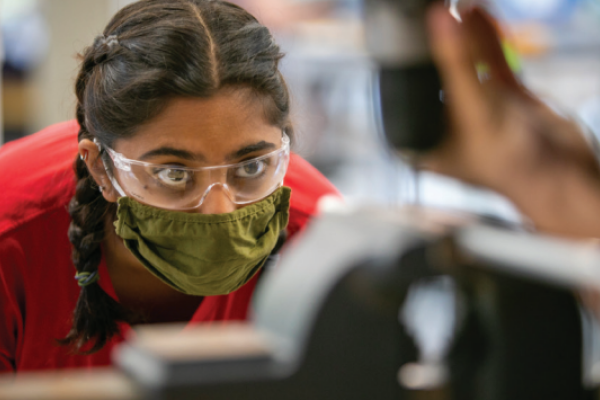 Cultivating Diverse Voices to Create Meaningful Research
The Duke Center for Autism and Brain Development has a long-standing commitment to neurodiversity, and the center includes autistic individuals as part of its research team and across its many stakeholder partners. Center faculty and staff have worked collaboratively with neurodiverse students to understand how best to partner to identify needs and to raise awareness and acceptance on campus and in the broader community.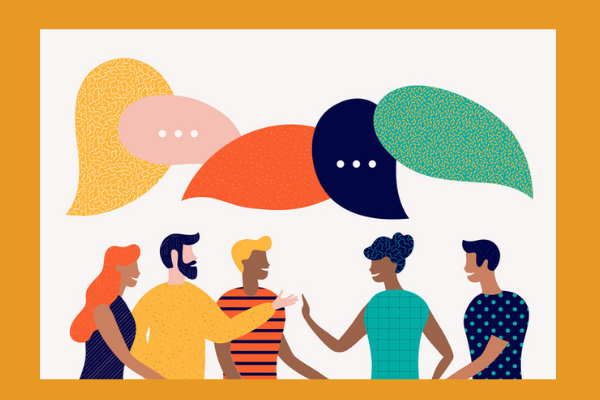 Center Establishes Duke ACE Community Engagement Advisory Board
The Duke Center for Autism and Brain Development named 14 members to its newly established Autism Center of Excellence (ACE) Community Engagement Advisory Board. In its first year, the board has partnered with the center to provide perspectives and advice to support community-engaged research priorities, increasing the impact of scientific discoveries on the daily lives of those on the spectrum. Members represent diverse stakeholder perspectives from the community, including self-advocates, parents, educators, public policy leaders, community advocates, healthcare providers, and transition to adulthood/business leaders.