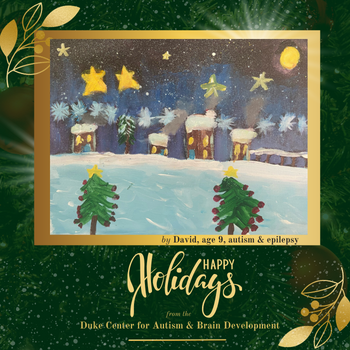 The Duke Center for Autism 2022 Holiday Greeting Art Gallery features artwork from neurodiverse individuals and their family members of all ages! Thank you to all those who submitted your holiday art to us! 

Congratulations to David, age 9, an artist with autism and epilepsy, whose artwork, "The Night of Christmas Town" was chosen to illustrate our Duke Center for Autism holiday greeting e-card. 

CLICK HERE to take a virtual walk through
our 2022 Holiday Greeting Art Gallery.