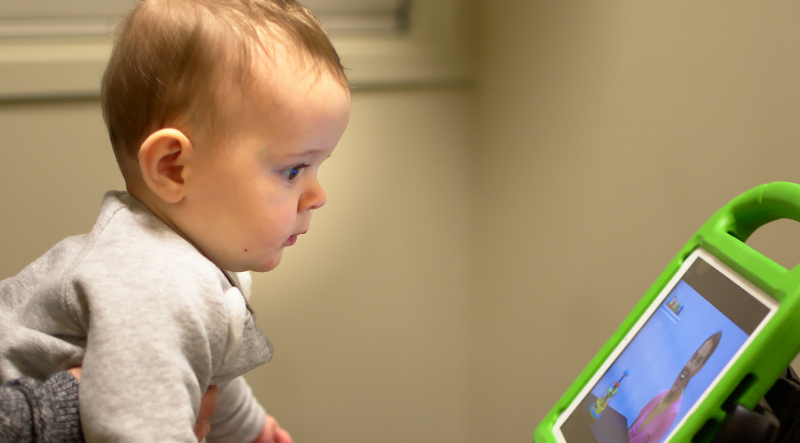 A mobile phone app that tracks a toddler's gaze as she watches short videos can distinguish between children who later receive an autism diagnosis and those who do not with 90 percent accuracy, according to a study published today in JAMA Pediatrics.
Toddlers with autism tend to prefer to look at objects rather than people, previous eye-tracking research has shown. This same preference appears in children as young as 17 months who are later diagnosed with autism, the new study reports. The eye-gaze tracking app also showed that these children pay less attention to the flow of a conversation than their non-autistic peers do.
The app is not meant to diagnose autism but to help clinicians determine whether a child should be referred to a specialist for a formal diagnostic evaluation, says co-lead researcher Geraldine Dawson, professor of psychiatry and behavioral sciences at Duke University in Durham, North Carolina. "We're still at the early stages in validating it," she says.
Read the full journal article in April 26, 2021, JAMA Pediatrics here.